What is Similar Photo Cleaner
Similar Photo Cleaner is ad-supported application for Mac. It was developed to detect and remove duplicate photos and pictures. It is one of those pointless apps, that provide low functionality, but lead to severe computer and privacy problems. It installs without user's consent, and does not disclose all conditions of the installation. The consequences of installing the program are pitiable: users start seeing ads and pop-ups in browsers, they get unknown programs installed without their intention. Besides, some users complain, that they cannot quit Similar Photo Cleaner, as it displays pop-up, that cannot be closed (see the picture below). All this peculiar properties put the program to the category of potentially unwanted apps. Google Chrome already blacklisted the installer, however, it can still be downloaded via Safari or Mozilla Firefox. Follow instructions below step-by-step to remove Similar Photo Cleaner from MacOS completely and protect your Mac from such threats.
How Similar Photo Cleaner infected your Mac
In most cases, Similar Photo Cleaner infiltrates Mac in a bundle with freeware applications. It can be installed along with PDF readers, media players, archiving utilities, file-converters and other popular types of software. Among other methods Similar Photo Cleaner uses phishing landing pages and intrusive advertising to people searching for Mac optimisation program or duplicate files finder. Users are driven to download page of the app, where it is described with vague wording. Use security and ad-blocking software for Mac to defend from malware like Similar Photo Cleaner.
Download Similar Photo Cleaner Removal Tool for Mac
To remove Similar Photo Cleaner completely we recommend you to use Combo Cleaner. It can help you remove files, folders and registry keys of Similar Photo Cleaner and uninstall hijackers, toolbars and unwanted add-ons from Safari browser.
Remove Similar Photo Cleaner manually for free
Note: Similar Photo Cleaner sets up to start on Mac OS startup. Therefore, before starting removal, perform these steps:
Open System Preferences, choose Users & Groups.
Choose your account (set up as Current User).
Click Login Items tab.
Find "Similar Photo Cleaner" entry. Select it, and click the "-" (minus) button to remove it.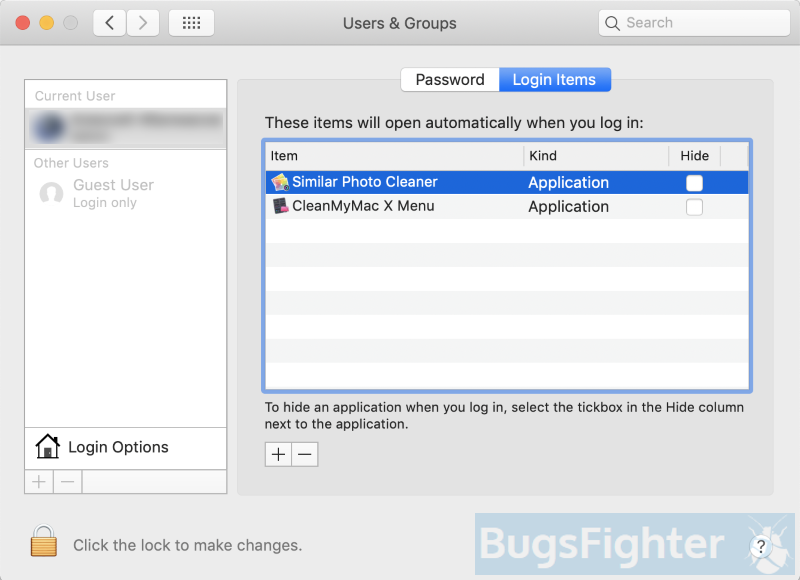 Note 2: Similar Photo Cleaner won't quit just by closing it, therefor use Force Quit to end the process.
Press 3 buttons at the same time: Option, Command, and Esc (Escape). This is similar to Control-Alt-Delete on a Windows PC.
Choose Similar Photo Cleaner in the list.
Click Force Quit button.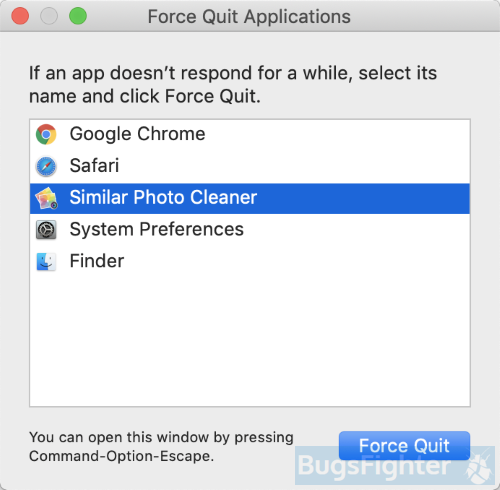 Here is manual step-by-step tutorial for full Similar Photo Cleaner removal from your computer. This works 99% and was checked with the latest versions of Similar Photo Cleaner installer on operating systems with latest updates and browser versions.
Remove Similar Photo Cleaner from Applications
Remove Similar Photo Cleaner from Mac:
In the Finder sidebar, click Applications.
Similar Photo Cleaner might have an Uninstaller. If you see Uninstall Similar Photo Cleaner or Similar Photo Cleaner Uninstaller, double-click it and follow the onscreen instructions.
Otherwise, drag Similar Photo Cleaner from the Applications folder to the Trash (located at the end of the Dock).
Then choose Finder > Empty Trash.
Cannot uninstall Similar Photo Cleaner
If you can't uninstall Similar Photo Cleaner using instructions above, or it keeps coming back, you can use free AppCleaner for Mac to remove all residual data and libraries of Similar Photo Cleaner. Follow instructions below:
Download free AppCleaner.
Drag Similar Photo Cleaner from Applications folder to AppCleaner window.
Choose files and folders you want to remove along with Similar Photo Cleaner.
Click Delete button.
Remove following files and folders of Similar Photo Cleaner
~/Library/LaunchAgents/com.techyutils.spchlpr.plist
~/Library/Preferences/com.techyutils.Photos-Duplicate.plist
~/Library/Application Support/Similar Photo Cleaner
~/Library/Similar Photo Cleaner
~/Library/Application Support/spc
~/Library/LaunchAgents/com.techyutils.spchlpr.plist
~/Library/hlprspc
~/Library/Logs/Similar Photo Cleaner.log
~/Library/Logs/spchlpr.log
~/Library/Caches/com.techyutils.spchlpr
~/Library/Caches/com.techyutils.hlprUpdater
~/Library/Caches/com.techyutils.Photos-Duplicate
/Applications/Similar Photo Cleaner.app
~/Library/Preferences/com.techyutils.spchlpr.plist
~/Library/Preferences/com.techyutils.Photos-Duplicate.plist
How to protect Mac OSX from adware like Similar Photo Cleaner
Download AdGuard for Mac to block malicious pop-ups, that promote Similar Photo Cleaner
AdGuard is the best ad-blocker, internet filtering and internet security application for MacOS. It can cut out unwanted banners from site pages, block pop-ups, stop redirects and prevent users from visiting potentially dangerous resources. Use it to stop ads promoting Similar Photo Cleaner in browsers.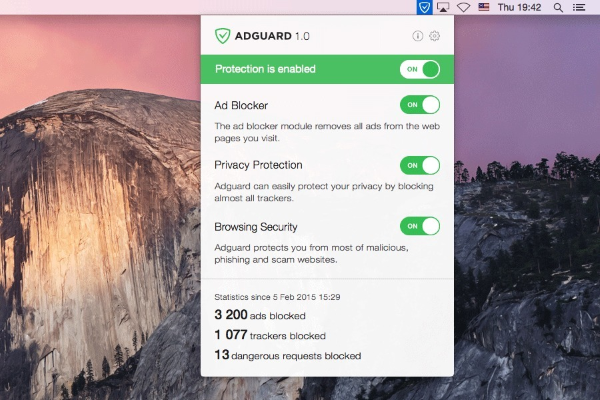 Download BitDefender Antivirus for Mac to protect from threats, like Similar Photo Cleaner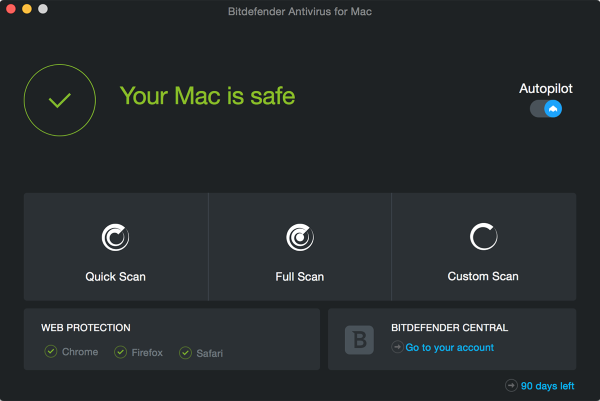 Mac OSX is known to be one of the safest operating systems, and for a long time there was no need in antivirus products for Mac. But with growing popularity of Mac computers and notebooks and evolving technology, viruses, trojans, adware, toolbars, hijackers and other malware paved the way to Mac users. We recommend you to use most advanced antivirus for Mac available – BitDefender Antivirus.